Student Visionaries are the leaders of tomorrow.
They look to the future—and see infinite possibility.
They challenge the status quo—and make the impossible possible.
They boldly imagine a better world – and lead the charge to create it.
The Leukemia & Lymphoma Society was built on that same vision - of a better world - one without blood cancers. And with the help of high school students across the country, our impact is stronger than ever - and growing.
Welcome to LLS Student Visionaries of the Year!
Formerly the iconic Students of the Year campaign, Student Visionaries of the Year is a groundbreaking philanthropic leadership development program for high school students. Every year, courageous young leaders embark on an exciting 7-week journey with a goal to create a world without blood cancers, striving to earn the Student Visionary of the Year title.
Are you the next Student Visionary of the Year?
This is your chance to stand up and stand out!
Apply as an Individual
Apply as a Team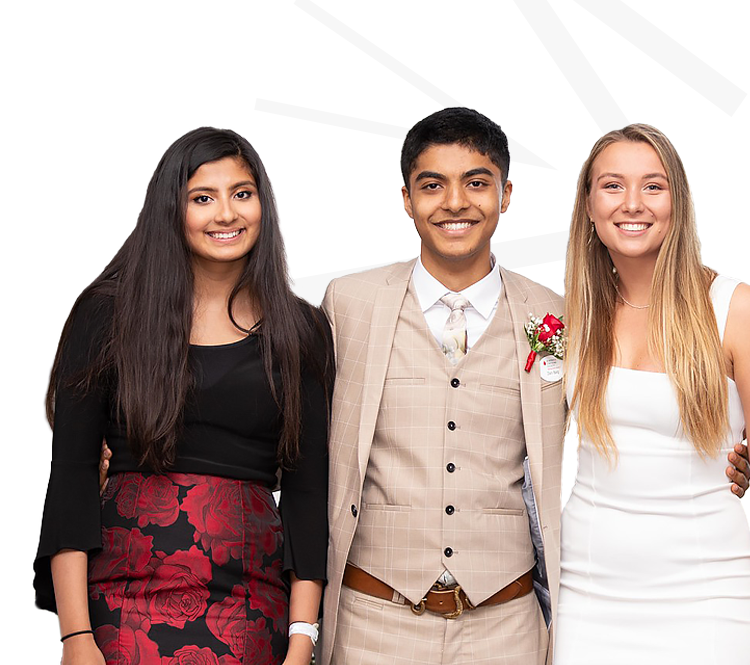 Get Involved
There are many ways you can participate in Student Visionaries of the Year.
The impact you help lls make
Though LLS is known for funding groundbreaking research to find better treatments and cures, we do so much more. 
Invested more than
$1.7B
In ground-breaking research since 1949
Provide
FREE
Educational resources & programs for patients
More than
100,000
Volunteer advocates mobilized across the U.S.
svoy
Donate Now
Donating to a Student Visionaries of the Year participant is easy! Just search for the name of the participant and then click on their page to make a donation!
We know that everyone has been impacted by cancer in some way or another, and through [this campaign] we are making sure that our generation is the last one to experience it.
This campaign instilled many values in me that I will utilize as I go on in life. The opportunity to benefit the blood cancer community has been incredible.
This campaign has taught us to be strong leaders, effective motivators, and most of all, good people, for at the end of the day we all seek one mission: to beat cancer once and for all.
We had the wonderful opportunity to play a behind-the-scenes role supporting our daughter with her ideas and initiatives. She gained phenomenal skills, teamwork, networking and communication across a spectrum of generations.
Do you know a Student Visionary?
You may know a passionate, exceptional young change-maker who envisions a world without blood cancer; someone who is a champion for LLS…
Nominate them to become a candidate!